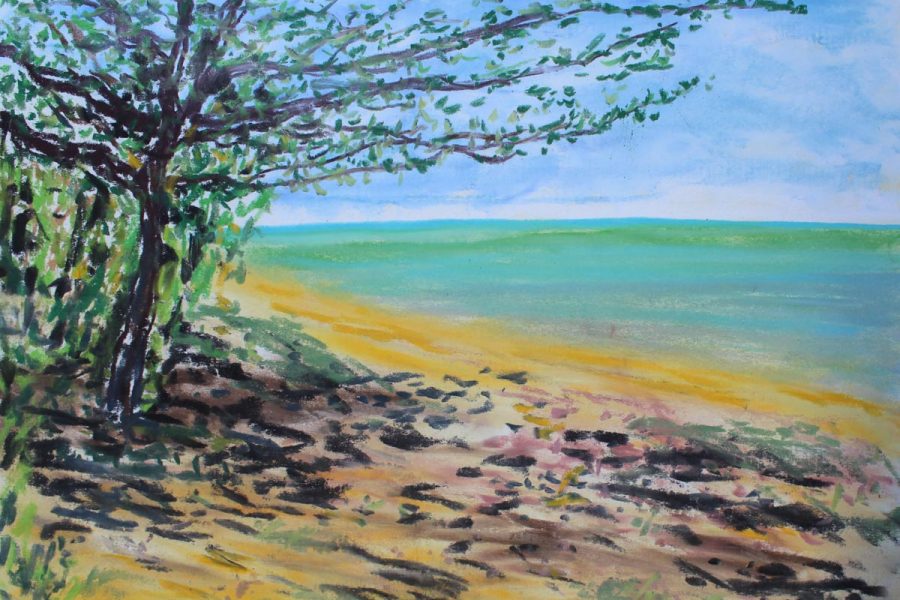 Artwork Description
At the far end of the island there is a sort of wilderness paradise.
The crabs scuttle around and the beach has got twigs and old coconut trees hanging over.
Sure…man has affected this. But the grandeur still exists…mother nature doing its stuff with rays cavorting in the soft sand.
Explore other artworks in this series