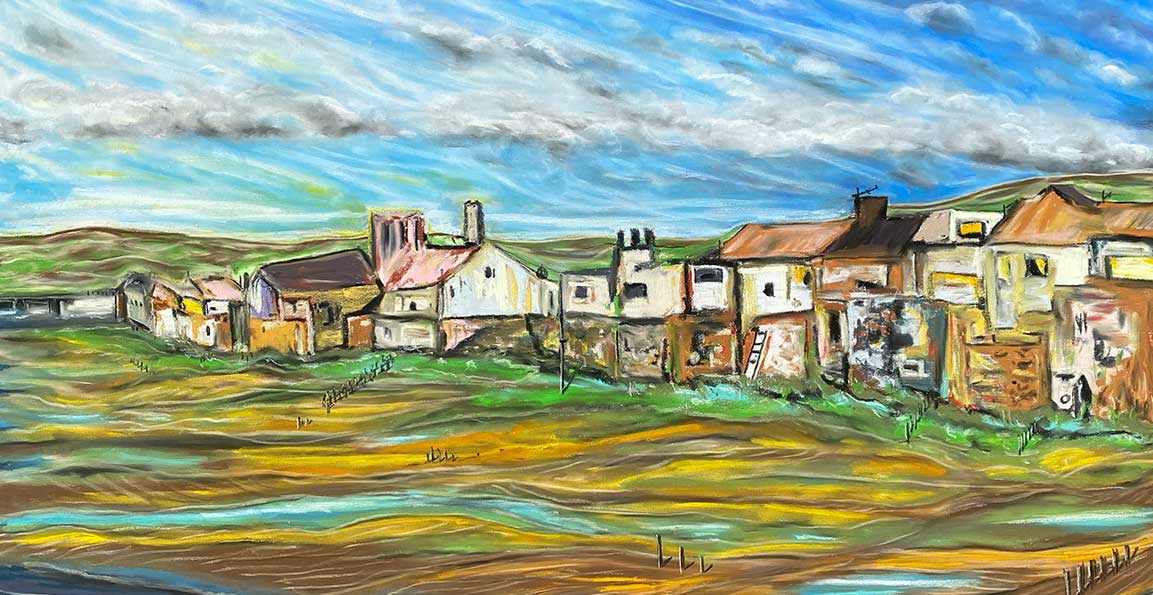 Autumnal day at ravenglass
I decided to paint this scene because I love the old town of Ravenglass.
This again is my interpretation…but impressionist I guess.
The Sky contrasts with the sandbanks at the front of the battered defence wall that protects the main street.
I hope you like it.
I am starting to get there I think !!
David Jackson
20th February 2023