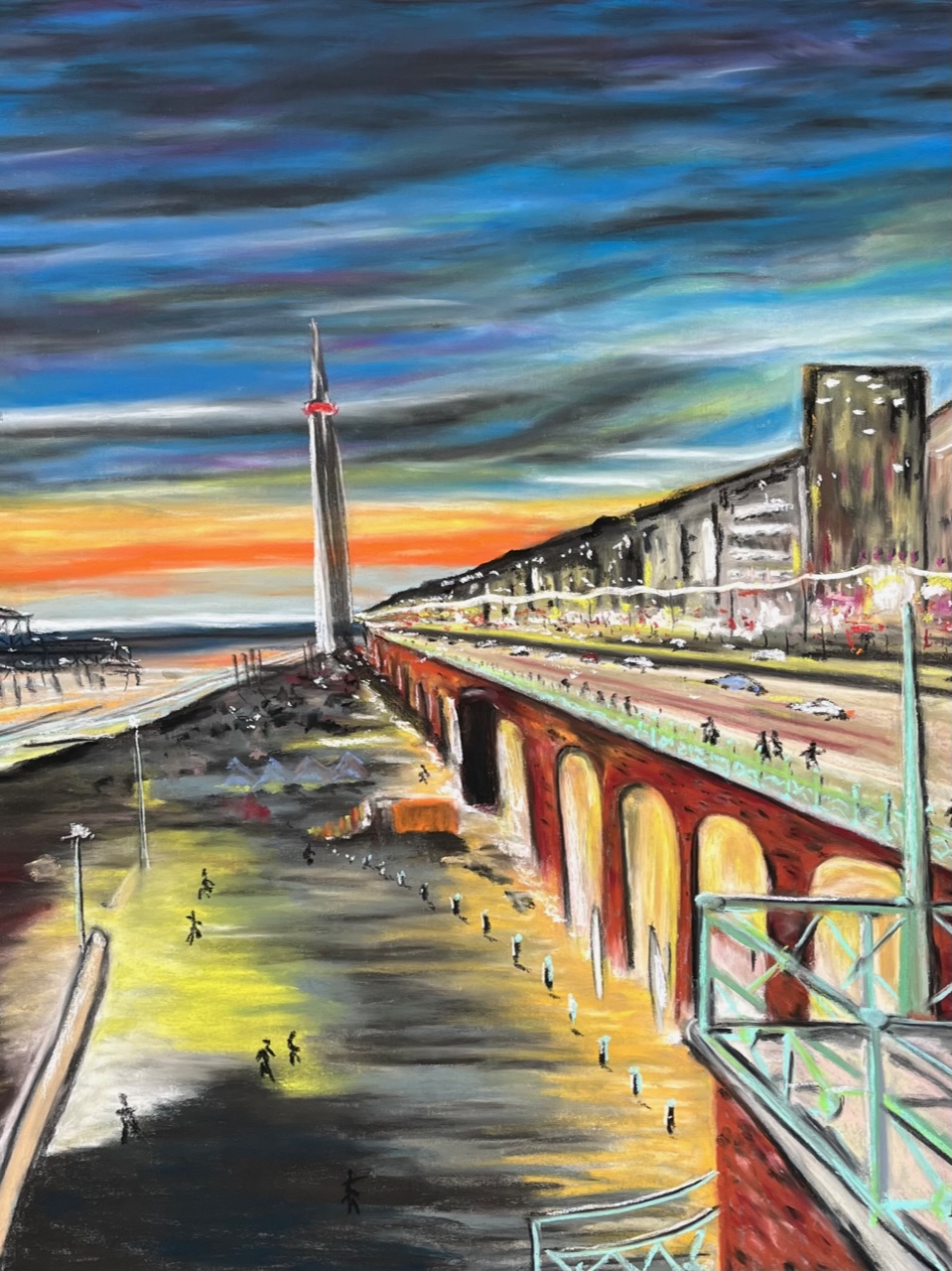 Brighton pier & the promenade
I visited Brighton about two weeks ago.
It was a tremendously warm day with a glorious sunset.
This daub depicts approximately the superb sky and frenzied hub of cars and lights.
I like the energy.
Carrying on the Brighton theme I have produced this close-up below of the old pier from the same sunny evening.
David J
24th October 2022