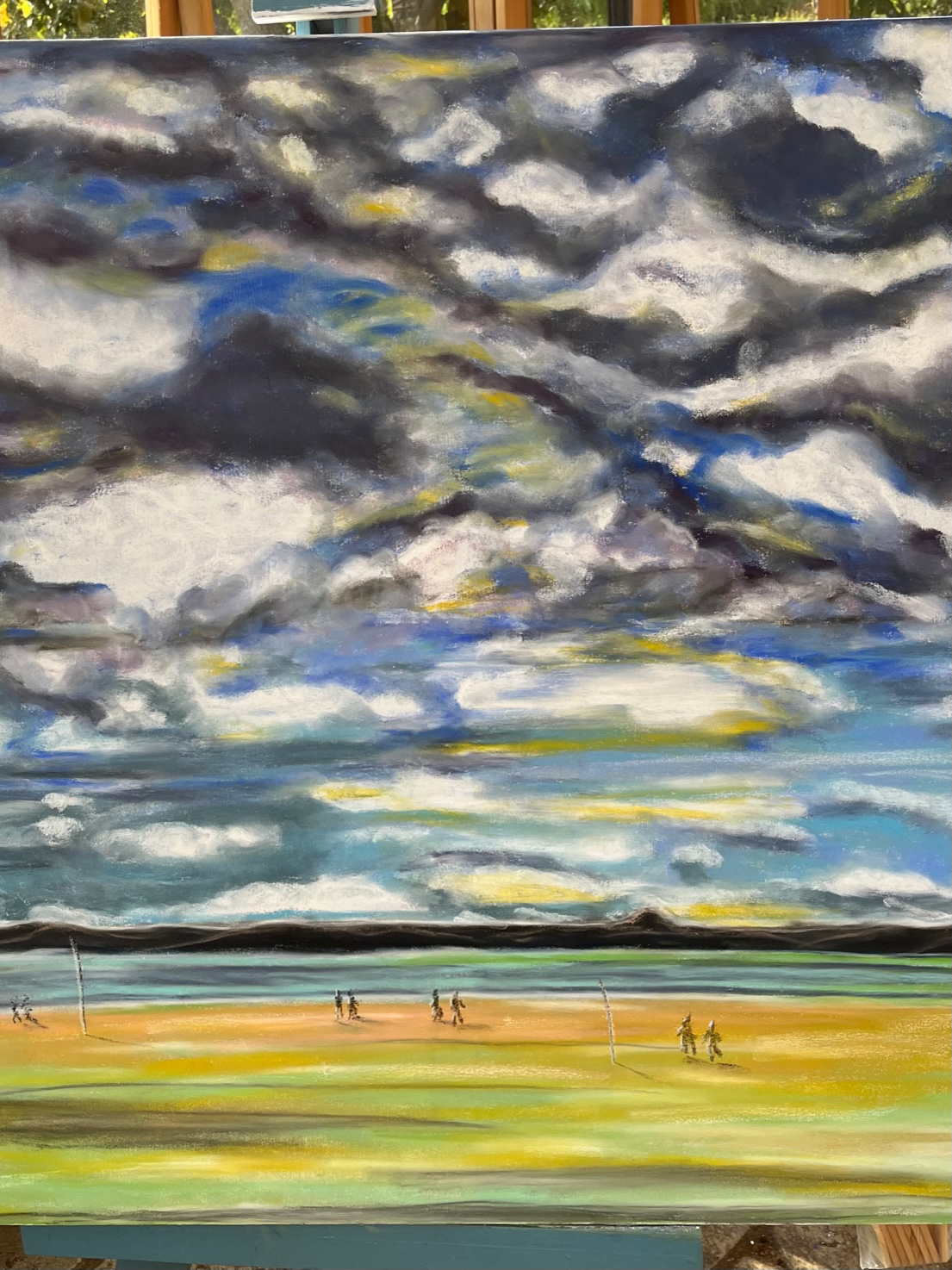 Crossing over the causeway to Lindisfarne
It was 9.15 am and the water would soon be covering the causeway making Lindisfarne an Island again.
A few walkers were watching the sea in the distance while making their way between the poles which poked out of the sand.
The sky was incredible because the heat of the summer sun was evaporating the body of shallow water leading to laden clouds. The sun was intense when it broke through.
This picture captures a mood rather than mirroring exact reality. You might say it is about depth. The bump on the horizon may be 8 miles away and is the mighty fortress of Bamburgh.
Latent energy contrasts with the small humans on the beach. You can see why this place was chosen for prayer…also possibly why (Odin) and his Vikings landed in 793 AD to lay waste to the site. It is often been said that they sought slaves, plunder…but you might also wonder if they wished to kill off Christianity.
DJ…August, 2022