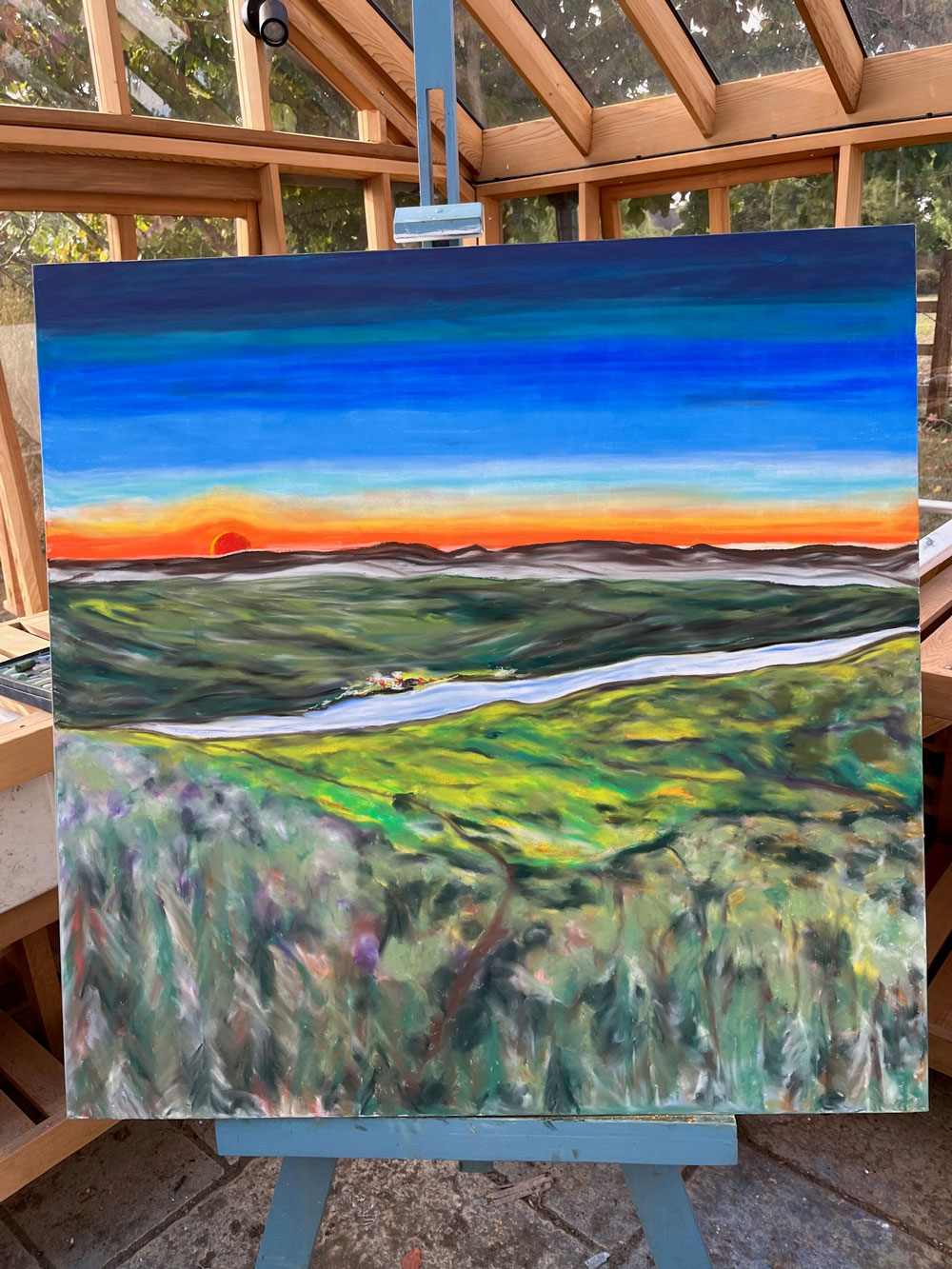 Sunset over Windermere towards Lakeside.
As you climb over Gummer's How (Viking name) from Bowland Bridge, you are met with the south side of Windermere Lake snaking off north. In the distance, you see the high mountains of the West fells in distance and the incredible orange sun.
I am wondering if this picture is finished…specifically that the bottom section looks a different style and colour pallet to the top. It is a different palette, and it did look different.
This is therefore a work in progress.
I have used a different canvas. You will see the colour coverage is very good.
DJ…August 2022